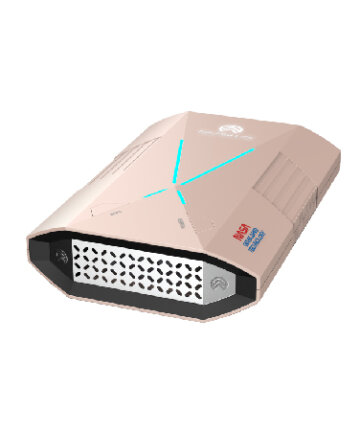 Filterless Germicidal Ioniser & Purifier
Cleans and sanitises both the air and surfaces. Prevents common allergies, flus, asthma and hay fever. Scientifically  proven certified and tested to eliminate 99.9% of impurities such as: allergens – household dust, dust mites, pollen, bacteria (including MRSA), viruses (including Coronavirus), PM2.5, bathroom odours, pet dander, pet smells, cooking smells and cigarette smoke. Human friendly negative ions produced are scientifically proven to increase alertness, improve concentration levels, mood and sleep. It is also branded as the "vitamins of the air".
AFLPCO® & AFL Plasma® Technology
NASA Developed Technology
Safe for Children & Pets
Brand Origin: United Kingdom
1 Year Warranty*
*Terms and conditions apply.
Quick View